Pilings for base of hut roof sighted and trimmed to elevation

3 X 10 structural beams thru bolted to base pilings

Framing underway

Framing almost complete

Tiki Hut roof complete! A nice place to get out of the blistering sun or the occasional shower.

Completed BYO Tiki Bar. Complete with grill and insulated beverage well.

A nice place to relax after a fun day on the water!



A joint effort between Beaton Bros. in Mantoloking, NJ who did the hull restoration and Ourselves, who outfitted the restored hull including engine, controlls, and all systems.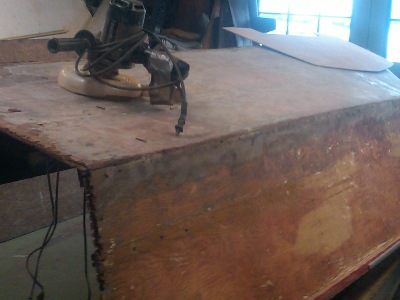 Hull inverted, stripped, and transom removed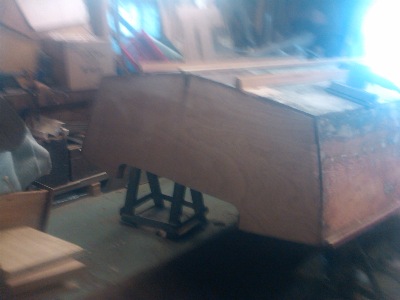 New transom installed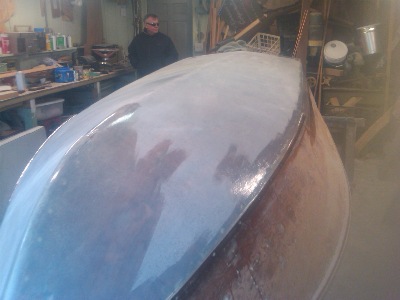 Fiberglassing the 3/8" plywood hull below the waterline.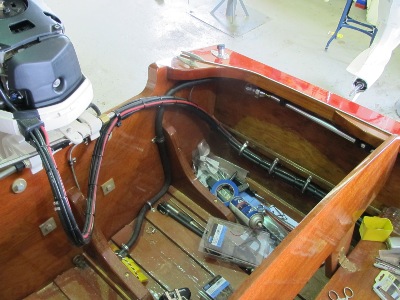 Engine installed and harnesses being bundled & clamped.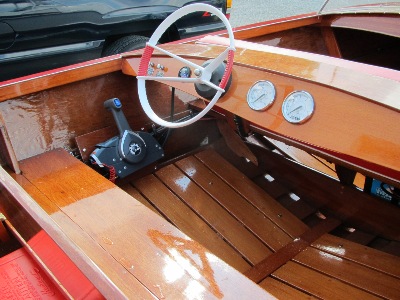 Helm outfitted with new steering, controlls and instrumentation.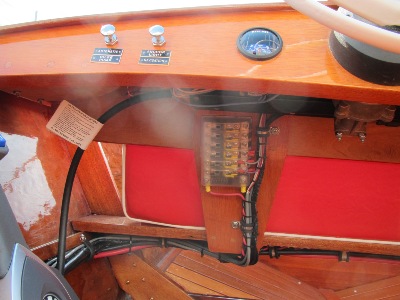 Detail of switches, wiring, and fusepanel.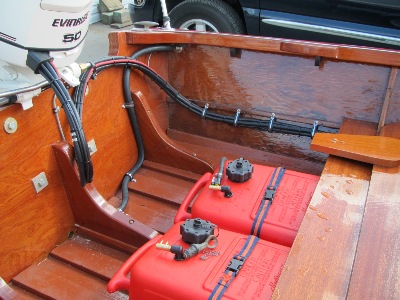 Completed installation of harnesses, tanks, and bilge pump.

detail of foredeck, new bow light and hardware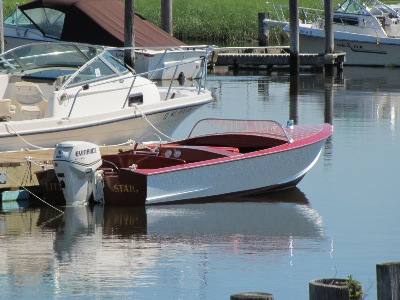 wet again with a new lease on life.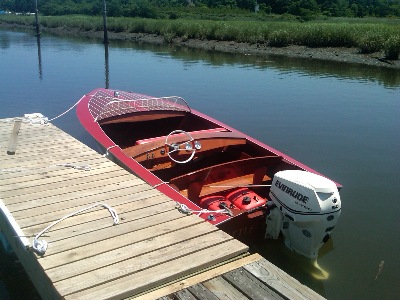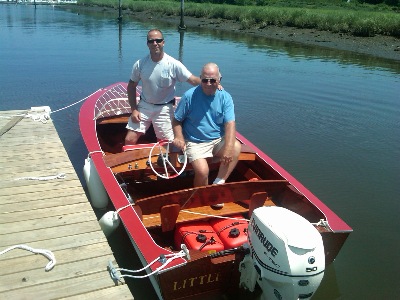 Back in after successfull sea trials. 42MPH, 5600 RPM. Our sincere thanks to Mr. Mickey Kenny and the entire Kenny Family for allowing us the priviledge of being a part of this wonderful project.