Pilings for base of hut roof sighted and trimmed to elevation

3 X 10 structural beams thru bolted to base pilings

Framing underway

Framing almost complete

Tiki Hut roof complete! A nice place to get out of the blistering sun or the occasional shower.

Completed BYO Tiki Bar. Complete with grill and insulated beverage well.

A nice place to relax after a fun day on the water!

Existing floating docks were definately showing their age. Structurally deficient and functionally obsolete, replacement was one of our priorities. All services were upgraded to todays standards and construction was beefed up using the latest top of the line bracketing and construction techniques. Below are some pics of before, during construction, and after.

Existing old docks showing loss of floatation, rusted attachment points, and sagging deck beams.

Weathered decking and racked dimensions due to 30+ years of service and exposure.

Ready for replacement.

New end caps assembled utilizing todays 1/4" steel gusseted corner brackets. All Thru bolted.

First layout on floor. Box was squared up and floor was scribed to ensure uniformity of all dock sections.

First section underway. Brand new floatation billets and all hardware installed. proceeding with 2X6 decking. All hand hammered using hot dipped 20d nails. (over 6000 of 'em on decking alone)

Custom fabricated 10" channel iron box to attach east T dock. Hot dipped for longevity.

Completed sections being staged for swapout.

New sections installed and in position. Note the updated power pedestals which provide 2- 35amp services, 1- 20 amp service, and lighting.

Straight, true, and rock solid! Utilities are top mounted for ease of maintenance and elevated toe rails running full length offer unlimited dock line arrangements.

Good for another 30+ years!


Recent renovation of main fixed pier including all piles, underpinnings, decking and railing.


A joint effort between Beaton Bros. in Mantoloking, NJ who did the hull restoration and Ourselves, who outfitted the restored hull including engine, controlls, and all systems.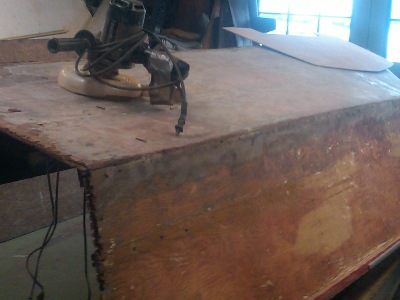 Hull inverted, stripped, and transom removed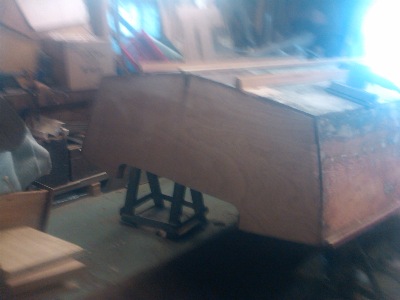 New transom installed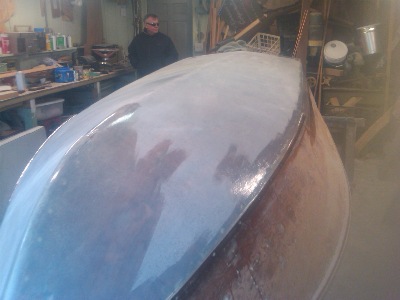 Fiberglassing the 3/8" plywood hull below the waterline.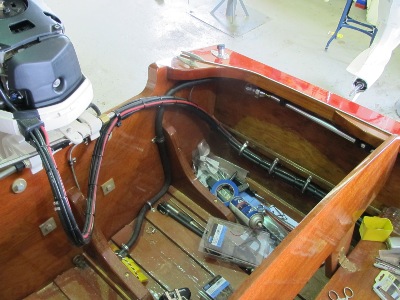 Engine installed and harnesses being bundled & clamped.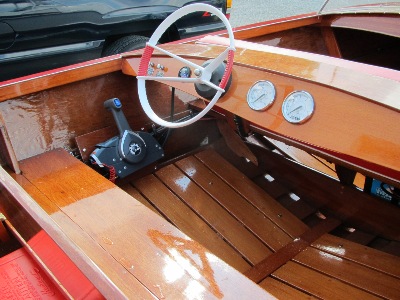 Helm outfitted with new steering, controlls and instrumentation.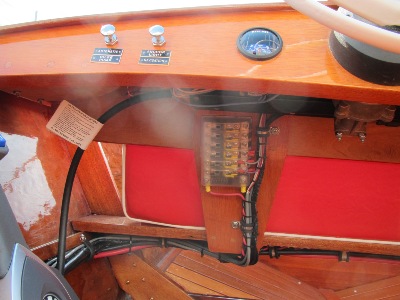 Detail of switches, wiring, and fusepanel.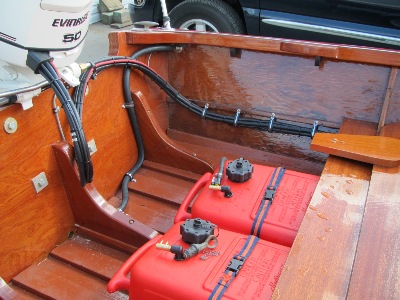 Completed installation of harnesses, tanks, and bilge pump.

detail of foredeck, new bow light and hardware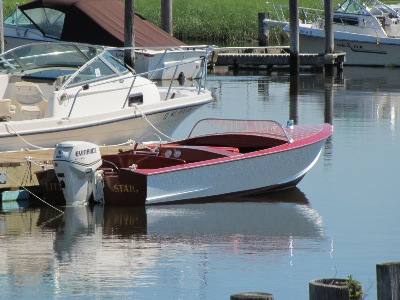 wet again with a new lease on life.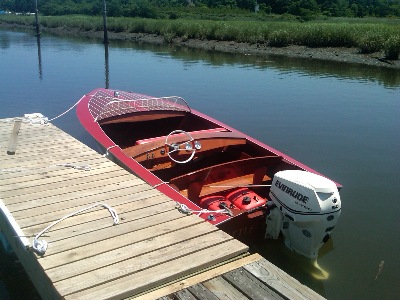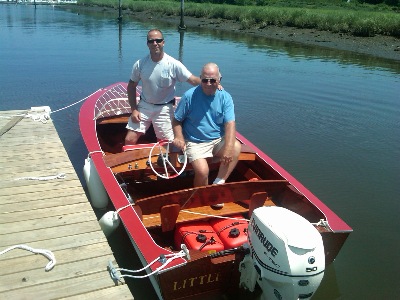 Back in after successfull sea trials. 42MPH, 5600 RPM. Our sincere thanks to Mr. Mickey Kenny and the entire Kenny Family for allowing us the priviledge of being a part of this wonderful project.